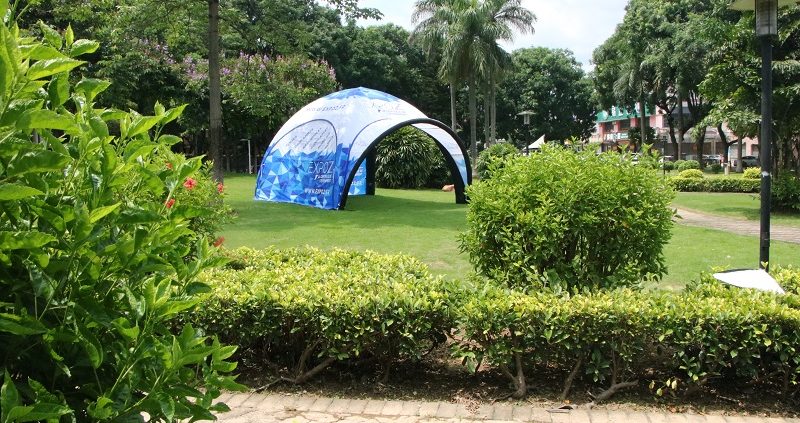 The customer  wanted to  sell KCCE  inflatable advertising tent for auto vehicle, but they are not familiar with the product.  So we took a video step by step to explain to him.
In order to make the video more beautiful, we chose to shoot outdoors. With a high temperature of 36 degrees outdoors, for a full 4 hours, we disassembled the inflatable tent one part by one part , and installed it one part by one part.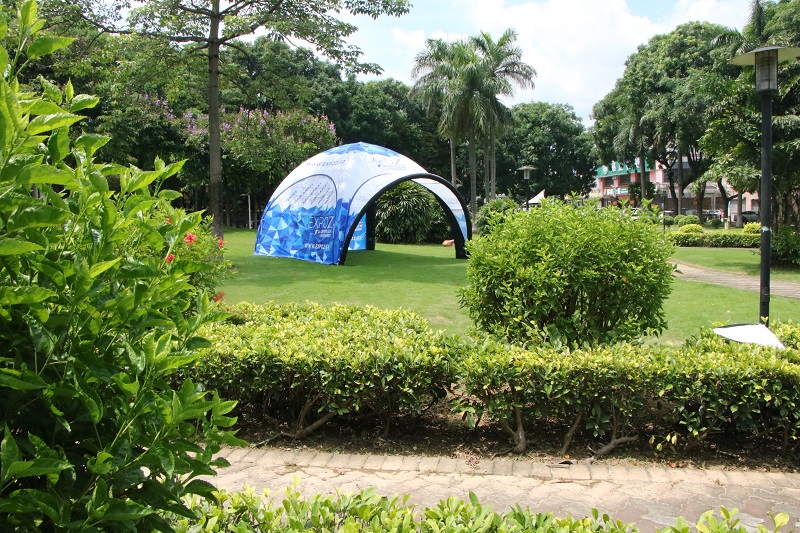 this is the trolley bag for KCCE inflatable large tents and small tents. we have 2 sizes of this bag, small size is for 3m and 4m tent, large size is for 5m and 6m tent, heavy 7m and 8m tent is with special KCCE customize bag without wheels with 2 handles.
we also welcome customize client bag. but there is a MOQ.
printing Logo on the bag is also an option.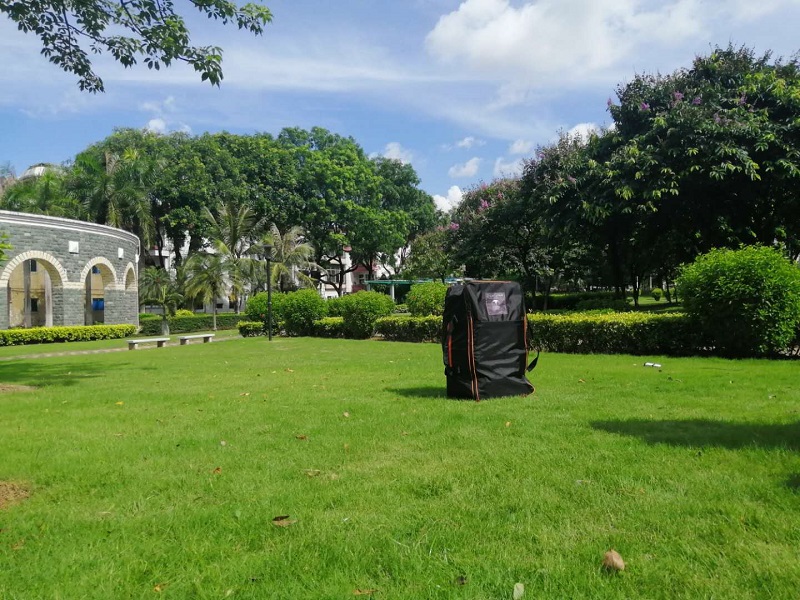 take out the KCCE tent roof and walls and awning from the wheel bag, each KCCE package is with a clean white bag. KCCE tent roof and frame is in a bigger package, clients do not need to assemble roof and frame. all the accessories for anchoring are included. it is really easy to assemble a KCCE inflatable tent.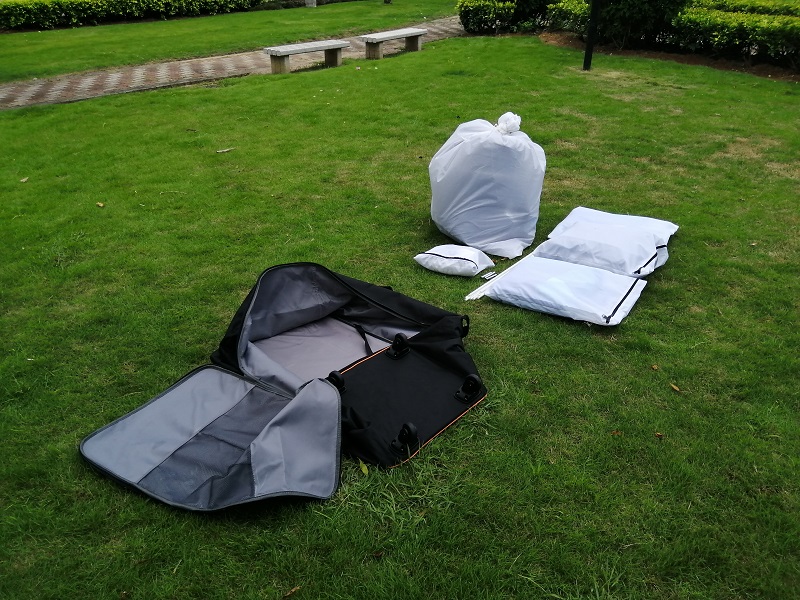 when you take out the packed KCCE inflatable tent roof and frame, it is a small package, many clients did not know how to pack them as small as we did, we think there are some skills . we will show it in following posts.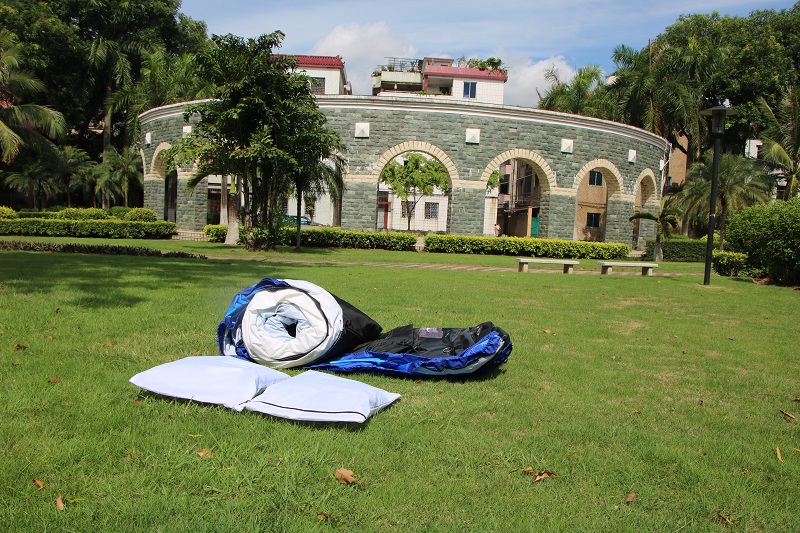 stretch out the KCCE tent roof , make it as flat as possible to avoid twisting.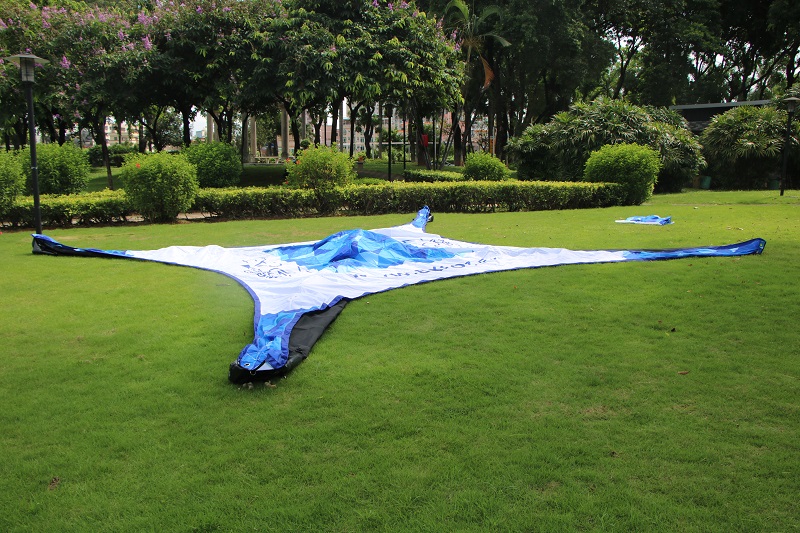 when the KCCE inflatable roof tent is ready, check out all the valves and overpressure valves, black valves are from inflatation, over presssure valves are for air leaking, so the black valves should be open to inflate, the red or yellow over pressure valves are closed, when the air pressure .When the air pressure reaches the maximum value of the safety valve, the safety valve will leak, so the tent will not explode.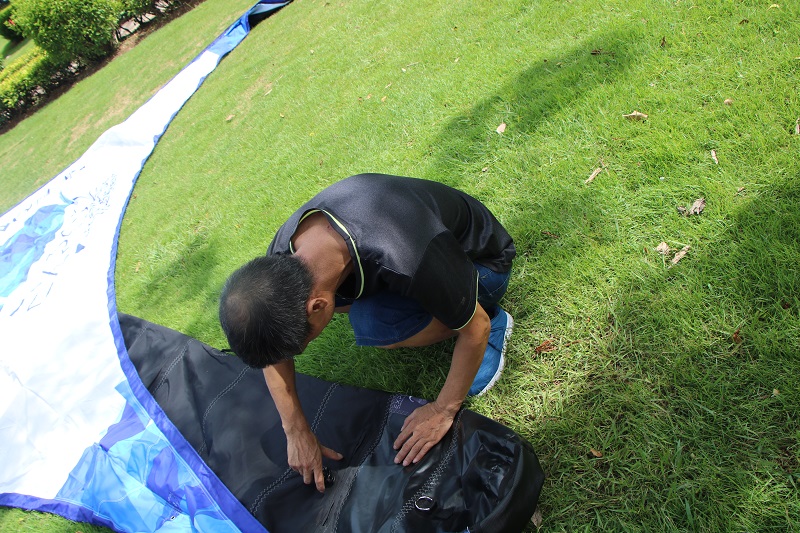 KCCE inflatable tent 4 inflation system type, each tube is separated from others, just inflate one tube first then others step by step, make sure the valves are closed tightly. usually we will test at least 24 hours to check if the tent is in good tightness condition.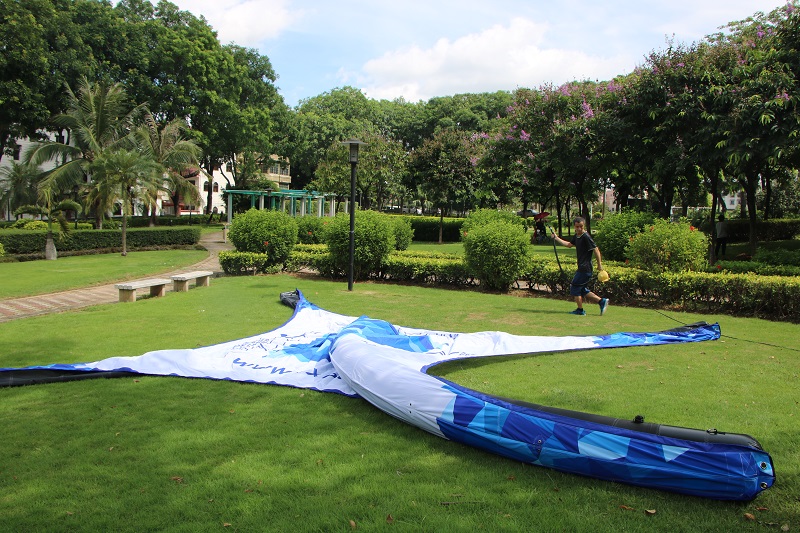 After the first tent leg is inflated, the leg facing it should be inflated immediately so that the tent leg can find a support point.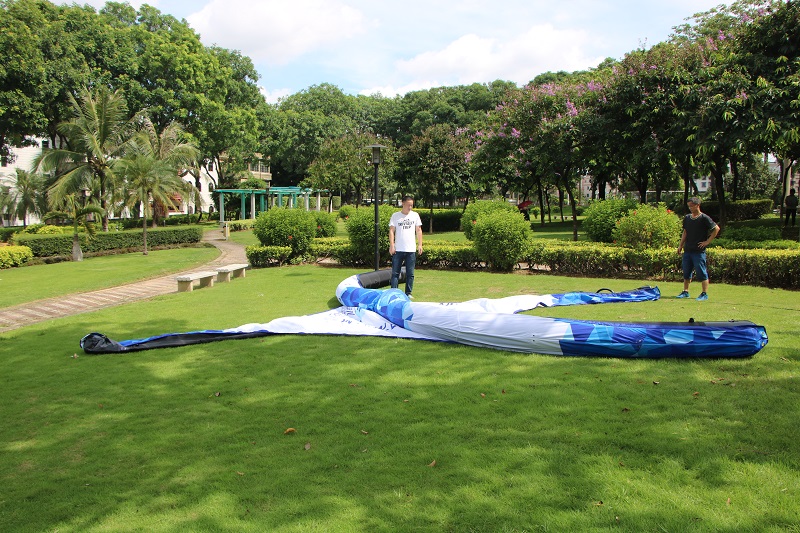 When there are 3 tubes full with air, someone should lift up the tent center to make sure the last tube can get air in smoothly.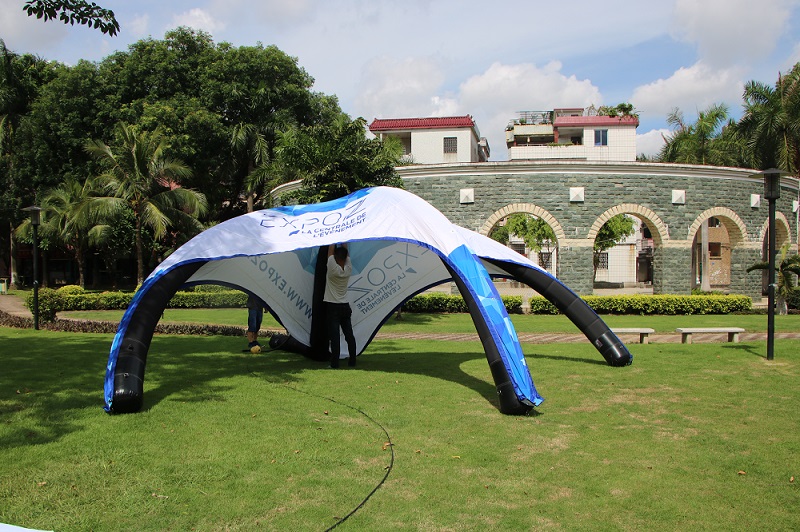 when the 4 tubes are inflated with air, the tent can stand up itself, stop inflating.
http://kcce-event.com/wp-content/uploads/2020/08/KCCE-X-tent.jpg
533
800
管理员
http://kcce-event.com/wp-content/uploads/2017/02/logo-1.png
管理员
2020-08-07 03:36:39
2020-08-07 03:37:57
KCCE fast setup inflatable tent